There again-Humanity shows up… Majiziya Bhanu gets sponsor to overcome the hurdles of the religious biased society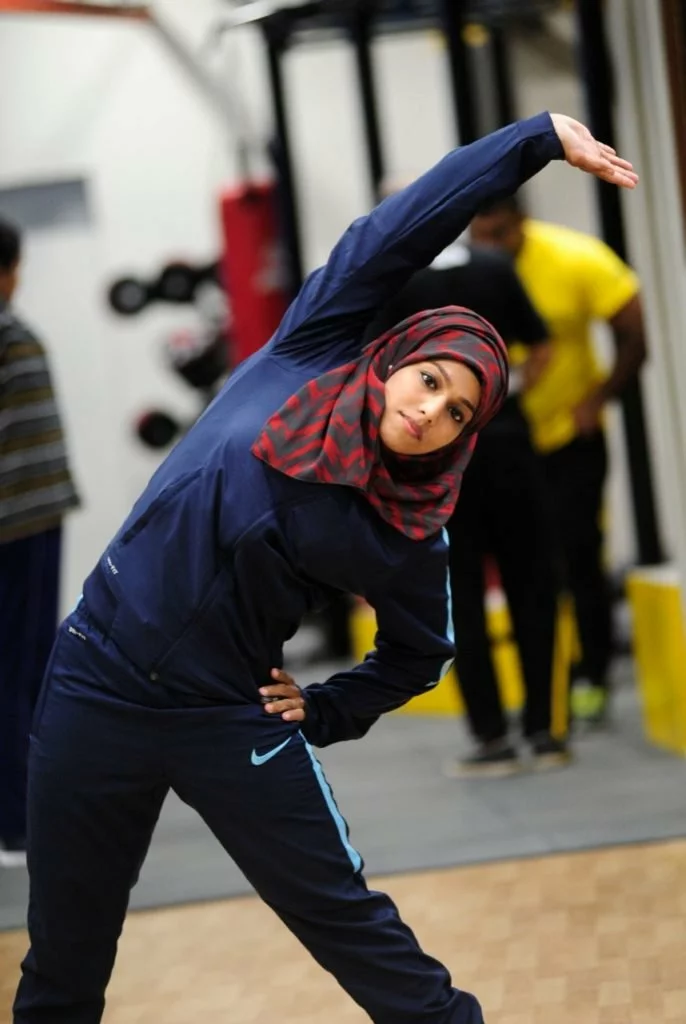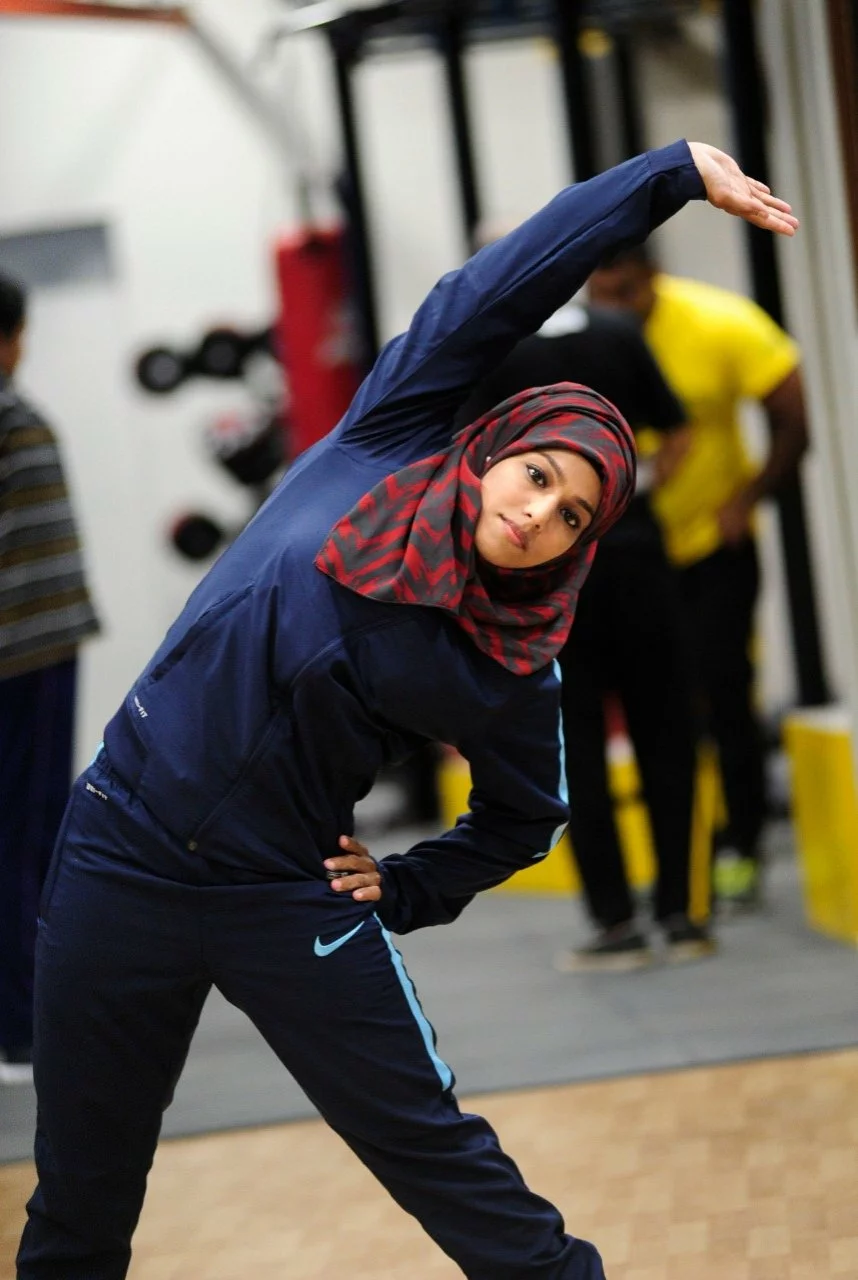 Share If You Like The Article
Feather on the hat Majiziya Bhanu …. India's first step into new Championship Zone
Time for India to pocket few more medals and trophies. Majiziya Bhanu –Opens her heart in an Interview with Tirunelveli Today.
Majiziya Bhanu – The Indian Muslim Hijab Sportswoman who have been selected for the upcoming World Arm Wrestling Championship 2018 to be held at Antalya, Turkey.
Majiziya Bhanu spoke with Tirunelveli Today and has made us all feel the kindness and supportive shoulders still available within mankind.
Majiziya Bhanu a 23-year-old woman who is a body builder and a hijab wearing Muslim had shown concerns of not being supported by Kerala government for her to participate in the World arm wrestling championship to be held in Antalya, Turkey. She has won the title of the strongest woman of the state by the Kerala State Powerlifting Association thrice. She was facing financial hurdles for supplements and diet.
Good news!!! Majiziya Bhanu got a sponsor. K.P.K Rayees (MD of UAE based KPK group of companies and the Director of Indian based SPOMAK, sports marketing company) has agreed to sponsor Majiziya Bhanu for the World arm wrestling championship to be held in Antalya, Turkey.
During the interview with Tirunelveli Today, Majiziya Bhanu mentioned that "I Would Like To Thank You Very Much Sir. K.P.K Rayees (MD of UAE based KPK group of companies and the Director of Indian based SPOMAK, sports marketing company) for supporting and being by my side. May Allah bless him!!!!"
While talking about this Majiziya Bhanu's voice was shivering and this proved the amount of support she was expecting and her great fullness and her gratitude toward K.P.K Rayees.

Thank you would just not be enough to you for keeping the humanity alive. Loads of blessing and prayers on your way Mr. K.P.K Rayees from all of us.
The strongest woman of the state was about to break emotionally during the talk with us. Yes. You read it right. Tears were struggling not to roll out of her eyes while she was mentioning about a WhatsApp group of Kerala guys in Saudi Arabia. They have sponsored one lakh Rupees to her last month.
She said, "I'm so glad to inform you that I have received sum amount of one Lakh Indian rupees today (24.09.2018)."
Thank you, team, for your support. The trophies she pockets will talk your names for your kind deeds. May Allah bless you all.
Majiziya Bhanu has also acknowledged the fact that small drops of water fill the ocean. She has not forgot to mention her thanks to few more kind hearts, Mr. Haris Kuttippuram, Mr. Dilshad Kadalundi and Mr. Abdul Azeez Kadalundi.
She mentioned "Apart from this I have already received Rs.1000 from Mr. Haris Kuttippuram and Rs.1000 from Mr. Dilshad Kadalundi to my bank account."
Mr. Abdul Azeez Kadalundi has gone a mile apart and has coordinated and collected the money for her which is a tedious task.
"Thank You So Much Mr. Abdul Azeez Kadalundi and all the team members who made their own possible contributions for helping me out. It's all your hard work and sweat. Thanks for your act of kindness and will Always cherish it in my heart. Thanks for all your support and it really means a lot.
I know the situation is so bad all over the Saudi Arabia and you people are struggling a lot. Still I feel extremely happy and proud that still you people came forward to support me.
In today's world, where there is no help or thought, you people went over the way for me. It's just your kindness that I can see.
Thank you for your love, care and support.
I will always include you in my prayers and I'm sure that you will also do the same.
Special thanks to Mr. Abdul Azeez Kadalundi for taking these much efforts and risk for coordinating and collecting the money. And I know it is not so much easy.
May Allah bless you all
So again, thanks a lot." Said Majiziya Bhanu.
She has not forgotten to also thank her previous sponsors. She did mention that these are the people who gave her financial support and fought for her. They are one of the pillars of her confidence and a major reason for her achievements till date.
Here goes the special note of thanks to Nishad AK (Cosmos Sports), Bineesh Kodiyeri and MLA. Adv AN Shamseer (Thalassery Sports Foundation and BK 55 Cricket Club), Dr. Fasal Gafoor (MES Kerala State President), GIO (Islamic Organization), M Far Group of companies, Sabu Varghese (International Gym Owners And Trainer's Association), Najeeb Moodadi , Shabu Kilithattil, Saheer (Managing Director at Bronet Group), Dr. Adeela IAS, Josh Khan, CH Muhammed (Film Producer) and all her friends & well-wishers.
"I reached till here with their support and prayers, I should never forget them for a new one.
I want them to support more and more people to achieve their dreams. As they supported me" Majiziya Bhanu said.
Tirunelveli Today wishes Majiziya Bhanu on all her future endeavors and make India proud.