Shri K. Neela Marthandan – The Superhero who didn't have a cape!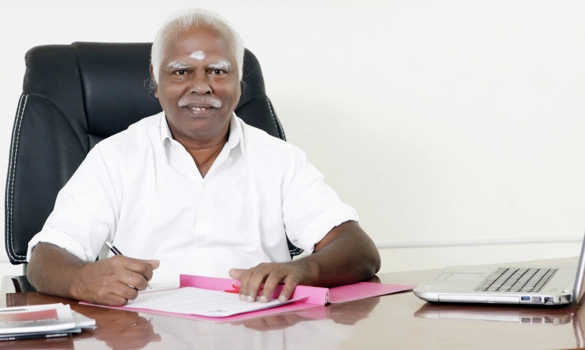 Share If You Like The Article
We all have had struggles at multiple times in our lives and they can make or break the person. It totally depends how we look at the struggles and hurdles life throws at us. Sometimes it is okay to dodge them but sometimes the only way is through! The hurdles can affect the ability of decision making of a person and so it is extremely important for us to stay focused and brave. No matter how hard the time gets one should never stop having dreams and ambitions because with great determination and strong will power, dreams can be fulfilled.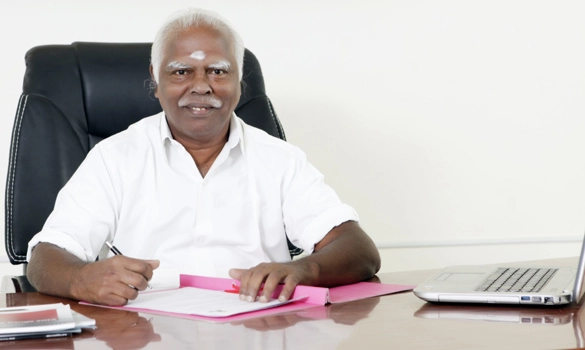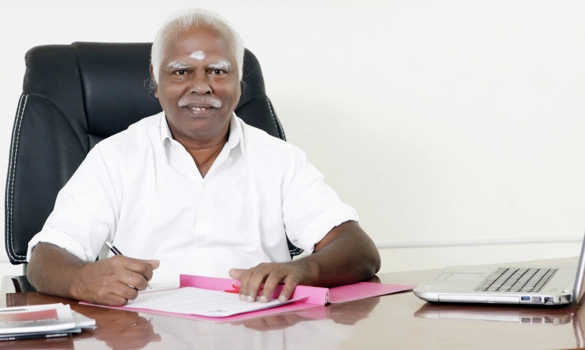 Shri K. Neela Marthandan is the perfect example and role model for everyone with big dreams. He is the reputed chairman of Rohini College of Engineering & Technology located in Anjugramam, 14 kms away from Nagercoil in the district of Kanyakumari of Tamil Nadu. And how he managed to build this education empire is a story worth telling.
Shri K. Neela Marthandan comes from a poor family background with a lot of struggles to face right from his childhood. He loved to learn new things and found it very interesting whenever he came across new things that challenged his intellect. His family could not afford to educate him as it was already very hard for them to arrange expenses that could cover their meals. They couldn't send him to school to study and so he had to stay back at home while he watched the other kids go to school and study. The proverb says it right, 'Where there is a will, there is a way' and that strong and determined will power of Shri K. Neela Marthandan motivated him to keep going and not lose hope even during the hard times of his life.
He started with a beedi company and slowly and very patiently climbed his ladder of success. He had to work all day without sleep to make this little business of his a success. He had big dreams and goals he wanted to fulfill and he knew he had to be patient and focused to reach them. Despite being stripped away from studies, his curiosity to learn and gain knowledge remained intact. He would never lose a learning opportunity. Be it from a friend, a newspaper or some kid he was always ready to learn and know more. He understood the value of education because he was the one who had to give up on his desires to learn and study. The reason which he would help poor children and paid their school fees from the money that earned from his very small and new company. He believed that watching the next generation study filled the void that he had in himself.
And as we know that hard work and good intentions pay off, his small business had started becoming a success and that didn't stop him there. One by one Shri K. Neela Marthandan opened several companies under the name of Rohini Group. Soon his hard work was rewarded and he was able to free his family from poverty. Despite all the success and the good amount of money he had started gaining from this business, he and his family members chose to stay simple just the way they were before success. Shri K. Neela Marthandan educated his children in good schools and colleges and did everything he could to fulfill their educational needs. His son Dr. N Neela Vishnu has immense knowledge and a great business mind. With his help Shri K. Neela Marthandan started an educational trust to continue his noble work of helping the poor children to study on an even larger scale. Helping the poor and creating a strong future generation with the help of education is a dream that the father-son duo share.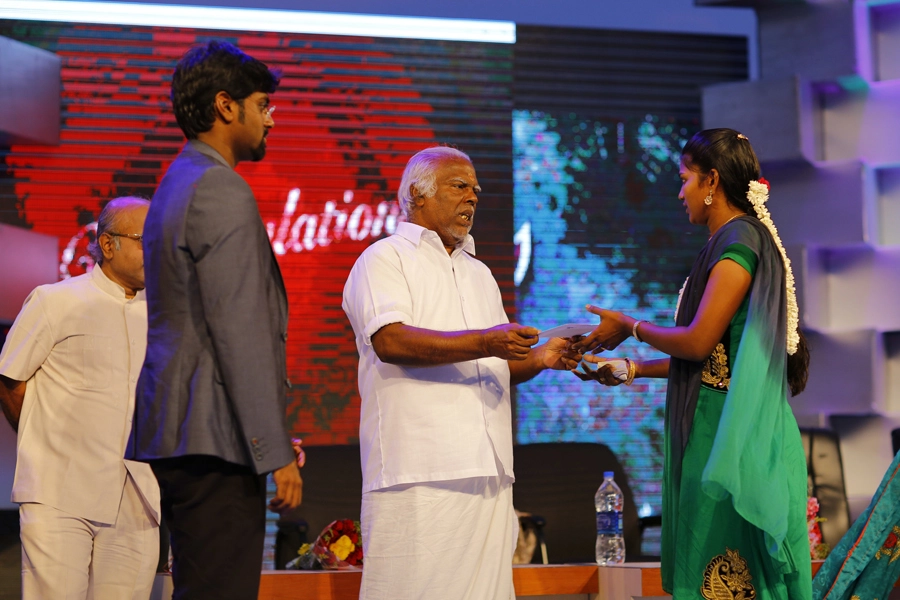 With the help and intelligence of his son, Dr. N Neela Vishnu, Shri K. Neela Marthandan started Rohini College of Engineering & Technology as they both understood how important the study of science and technology is for the development of the nation. Shri K. Neela Marthandan believes the only way to end poverty is by education the children as they are the ones who can eradicate poverty which is the biggest step of becoming a developed nation. This is not it; he started providing scholarships and funds to meritorious students so that money doesn't become a hurdle in the education of a deserving child.
His noble deed has earned a lot of respect and made him one of the most countable person in Kanyakumari District and yet there is not even a hint of ego in him or any member of his family. Shri K. Neela Marthandan is a very down-to-earth, kind, sensitive, humble and polite person. His friends who have seen him fight through thick and thin times of his life very proudly talk about his hard work, determination and not giving up attitude. They adore how amazingly he managed to keep his focus on his dream and constantly kept working for the same through sickness, hard times and every other hurdle of life. One of his friend very emotionally mentioned, "If he finds his friends or even a stranger starving, he will share his food in a heartbeat. He won't care about his hunger but he will do everything to make sure no one sleeps with an empty stomach".
The heart-warming story of Shri K. Neela Marthandan gives us hope, courage and tells us that if you are determined and have a strong will power and a noble intention, anything is possible. Rohini College of Engineering & Technology was Shri K. Neela Marthandan's dream which after years and years of struggle he has managed to turn into reality. We want him to start a lot more educational trusts under Rohini Group so that many more young children get to be under his roof and take lessons and motivation from him and his story!