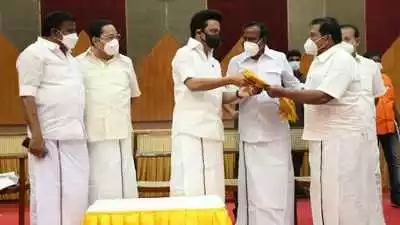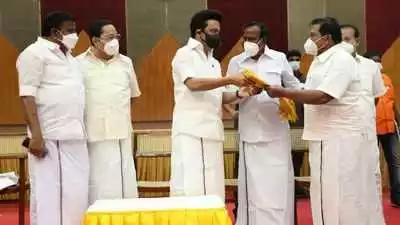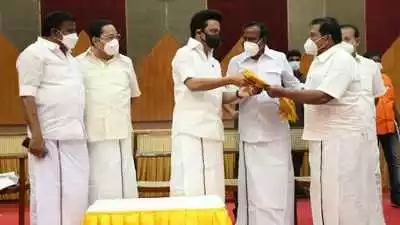 CHENNAI: Several functionaries from the AIADMK, AMMK, PMK and DMDK including former and present district secretaries, former MPs and MLAs among others, joined the DMK in the presence of party president and chief minister M K Stalin on Wednesday.
Senior DMK leaders, including party general secretary S Durai Murugan and principle secretary K N Nehru, were present on the occasion that saw people from districts including Namakkal, Salem, Dharmapuri, Ramanathapuram and Kanyakumari join the party.
Prominent among those who crossed over from the AIADMK include former Dharmapuri district secretary M G Sekar, former MPs from Erode district including P G Narayanan and N R Govindharaj and former MLA Selvi Murugesan as well as former Kanyakumari deputy district secretary and former MLA A Rajan.
From the AMMK include Namakkal south district secretary P P Saminathan, Salem central district secretary S E Venkatachalam and Ramanathapuram district secretary V T N Anand and former minister V T Natarajan, a statement from the DMK read. TNN