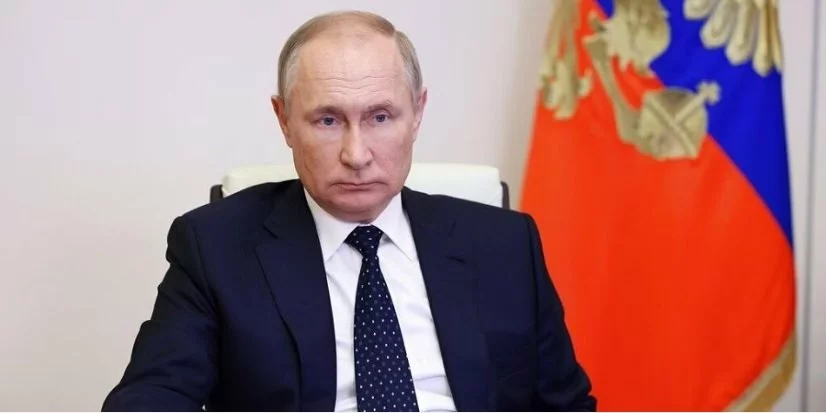 World leaders extend Independence Day greetings, promise to keep stronger relations, shared values in all spheres
NEW DELHI: Greetings poured in from around the world for India, which is celebrating its 77th Independence Day. Russian President Vladimir Putin, as part of his congratulatory message, said that India "enjoys well-earned respect" in the world arena and plays an "important and constructive role in international affairs.
"India has achieved universally acknowledged success in economic, scientific, technical and social fields. India enjoys well-earned respect on the world arena and plays a constructive role in international affairs. We attach great importance to our special and privileged strategic partnership. I am confident that with joint efforts, we will further enhance fruitful bilateral cooperation in all areas and constructive partnership in solving topical issues of regional and global agenda," said Putin.
French President Emmanuel Macron, in his message, said that India and France were trusted partners. "Congratulations Indian people on  Independence Day. A month ago, in Paris, my friend Modi and I set new Indo-French ambitions all the way to 2047 — the centenary year of India's Independence. India can count on France as a trusted partner always," said Macron.
Canadian Prime Minister Justin Trudeau sent a long message congratulating India and also seeking to collaborate. "As the world's largest democracy, India is and will continue to be a key partner for Canada in the promotion of our shared values of democracy, pluralism and progress. We are committed to building on this rich history of collaboration, including under India's presidency of the G20 this year," he said.
"As Canada continues to strengthen its presence in the region under its Indo-Pacific strategy, we will continue to work together to preserve the rule-based international order, promote multilateralism, and grow our economic ties to benefit people in both our countries as well as the region at large," Trudeau added.
The Prime Minister and Crown Prince of Saudi Arabia too sent a congratulatory message to President Droupadi Murmu. "We wish the Indian President good health and happiness, and the government and people steady peace and prosperity," said Crown Prince Mohammed bin Salman bin Abdulaziz Al Saud. Meanwhile, Israel's President Benjamin Netanyahu congratulated Modi and the people of India. "May our nations continue to grow closer and prosper together," he said.
Interestingly, the Chinese Embassy in Delhi too sent a congratulatory message. "China and India helped each other in the struggle for national liberation and independence. May the two largest developing nations join hands to promote common development and prosperity in the days ahead," the message read.
British Foreign Secretary James Cleverly said India and the UK were united by its people. Nepal, Sri Lanka, Bhutan, Maldives and South Korea were amongst many other nations that sent wishes on India's Independence Day.