AIADMK Demands Relocation of Toilet Complex Away from Amma Canteen in Tirunelveli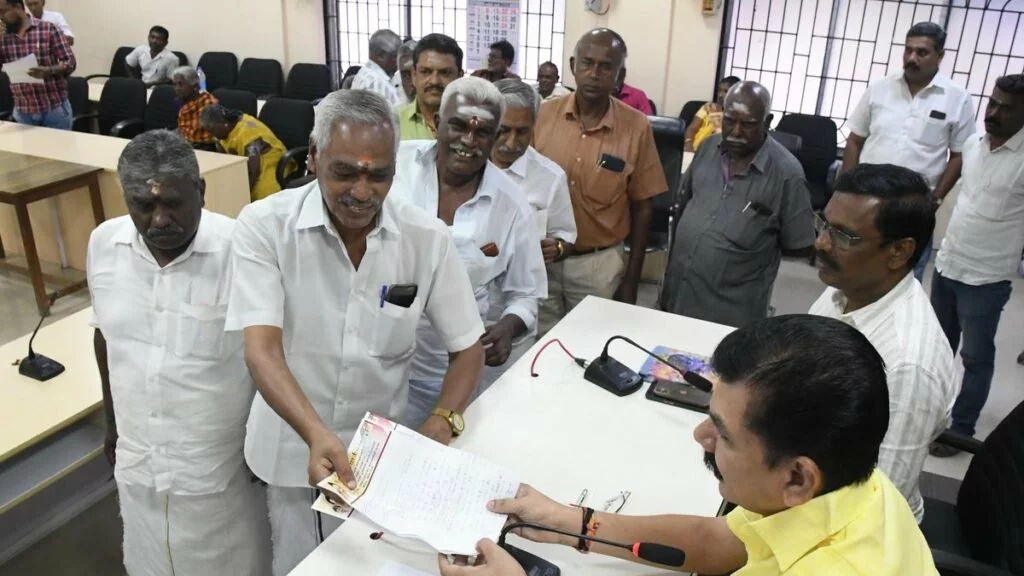 The AIADMK has expressed its disapproval of the proximity of a sanitary complex to the Amma Unavagam (canteen) near the Palayamkottai Market in Tirunelveli. The party is urging the Corporation to take one of two actions: either move the complex to a different location or ensure its proper maintenance.
AIADMK representatives submitted a petition to Tirunelveli Mayor P.M. Saravanan on Tuesday, October 10, 2023. They claimed that the present DMK government, by not allocating sufficient funds to the Amma Unavagam, a canteen initiated by the late Chief Minister Jayalalithaa to provide subsidized meals, is sidelining this initiative. Moreover, they alleged that the government has not taken steps to ensure the quality of food in the canteen, hinting at a hidden agenda to close it down.
The Corporation has now introduced a public toilet facility near the Amma Unavagam at the Palayamkottai Market. The AIADMK argues that since the toilet complex is not being adequately maintained and is being misused by anti-social elements for drinking purposes, it is discouraging the canteen's intended beneficiaries from using it.
In response, the AIADMK has urged the Corporation to consider relocating the toilets or ensuring proper maintenance of the complex.
This petition was submitted during the Corporation's grievance redressal day meeting, held on Tuesday.
Other Petitions Additionally, CPI (M) members presented a petition to the Mayor, calling for the desilting of a stormwater drain on Fourth Cross Street in Kamatchi Nagar, Ward 37.
In another petition, the DMK councillor of Ward 24, A. Ravindar, accused the Corporation of failing to lay roads in his ward. He claimed that no development work had been carried out in his area even 18 months after he assumed office as the councillor of Ward 24.
Various other petitions addressed concerns such as measures needed before the onset of the northeast monsoon, the construction of cement roads and paver blocks in the T.N. Urban Habitat Development Board Colony in Ward 27, and the renovation of a Corporation park in Sardarpuram, Ward 17.