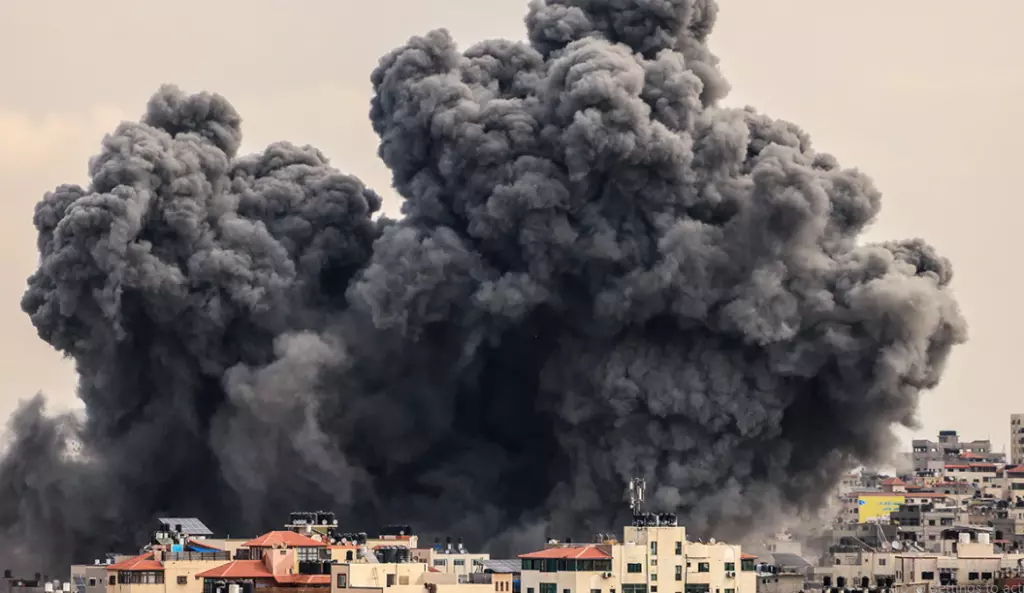 As part of its ongoing response to Hamas, the Israel Defence Forces (IDF) carried out a series of air strikes, targeting over 200 sites associated with the terrorist group in Gaza's Al Furkan neighborhood on Wednesday. The IDF's counter-offensive also included an attack on the residence of Mohammed Deif's father. Mohammed Deif leads Hamas's military wing and is believed to be a key figure behind the recent terror attacks. The IDF conducted its third aerial assault in this region, hitting 450 Hamas targets. Over the past day, the IDF has targeted more than 450 locations in this area.
As the conflict with Hamas entered its fifth day, the number of casualties from the terror organization's rocket attacks and ambushes in Israel has risen to over 1,000, with more than 2,800 individuals injured and 50 confirmed missing or held hostage. Additionally, more than 4,500 rockets have been launched from Gaza.
In Gaza, over 770 Palestinians have lost their lives in the airstrikes conducted as part of the ongoing counter-offensive. The Gaza Health Ministry reported that an additional 4,000 individuals have been injured, including 140 children and 120 women among the deceased.
In a recent address to the nation, Israeli Prime Minister Benjamin Netanyahu issued a stern warning to Hamas, stating that while Israel did not initiate the conflict, it would conclude it. The conflict began when Hamas launched a surprise attack on Israel on October 7, involving rocket fire into southern and central regions of the country and a ground assault on civilians.