ISRO Scientists Successfully Test Vikas Engine in Tamil Nadu's Tirunelveli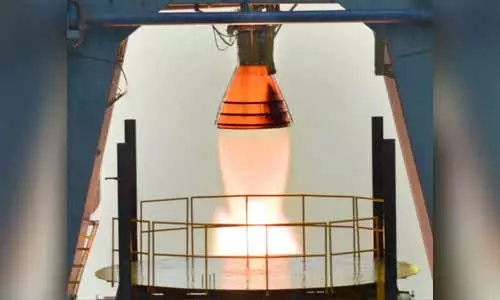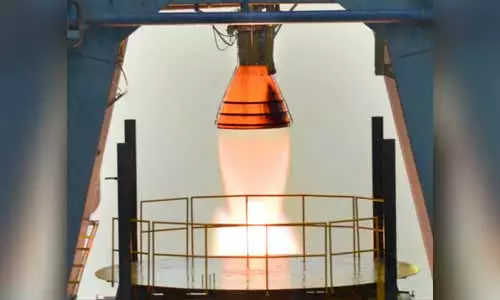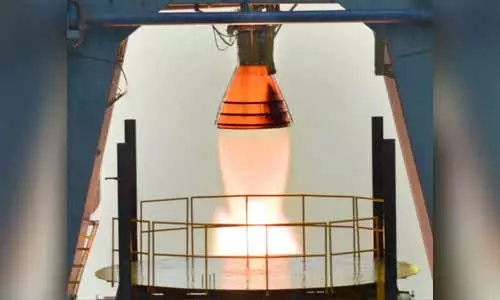 Chennai: ISRO on Monday said it successfully conducted a ground test of its high thrust version of the Vikas Engine that would improve the payload capability of the space agency's launch vehicles.
The test for a duration of 195 seconds was conducted by scientists at the ISRO Propulsion Complex (IPRC) in Mahendragiri in Tirunelveli district of Tamil Nadu, the Indian Space Research Organisation said in an update on its website.
The Vikas Engine is the workhorse liquid rocket engine used to power the second stage of the ISRO's trusted Polar Satellite Launch Vehicle (PSLV).
It is also used in the second stage and also at the four strap on stages of Geosynchronous Launch Vehicle (GSLV) and in the twin engine core liquid stage (L110) of GSLV Mk-III.
"..a high thrust version of Vikas Engine was successfully qualified through a ground test for a duration of 195 seconds at the IPRC," the space agency said.
During the test, the propulsion parameters were found to be "satisfactory" and "closely" matched the predictions.
The ground test has validated the performance adequacy of the Vikas Engine for its use in the upcoming second developmental flight of GSLV Mk-III.
ISRO is planning to launch GSLV-MkIII-D2 during the second half of 2018 carrying GSAT-29.
It carries multi-beam and optical communication payloads for the first time. The mission is targeted for Village Resource Centres in rural areas to bridge the digital divide.