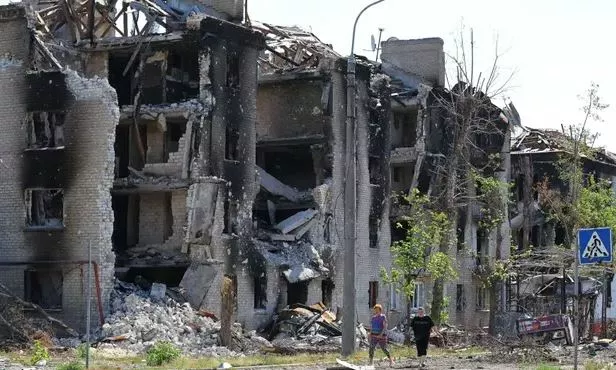 Alexander Matsegora tells Russian newspaper there are 'a lot of opportunities' for economic cooperation, despite UN sanctions
North Korea could send workers to two Russian-controlled territories in eastern Ukraine, according to Russia's ambassador in Pyongyang — a move that would pose a challenge to international sanctions against the North's nuclear weapons programme.
According to NK News, a Seoul-based website, ambassador Alexander Matsegora said North Korean workers could help rebuild the war-shattered infrastructure in the self-proclaimed people's republics in Donetsk and Luhansk.
Matsegora said there were potentially "a lot of opportunities" for economic cooperation between the North and the self-proclaimed republics in Ukraine's Donbas region, despite UN sanctions.
He told the Russian newspaper Izvestia in an interview, according to NK News, that "highly qualified and hard-working Korean builders, who are capable of working in the most difficult conditions, could help us restore our social, infrastructure and industrial facilities".
His comments come days after North Korea became one of only a few countries to recognise the two territories, accusing the Ukrainian government of being part of Washington's "hostile" stance towards Pyongyang.
The North's foreign ministry said: "Ukraine has no the right to raise issue or dispute our legitimate exercise of sovereignty after committing an act that severely lacks fairness and justice between nations by actively joining the US unjust and illegal hostile policy in the past."
In response, a furious Ukraine cut off diplomatic ties with North Korea and accused it of undermining Ukraine's sovereignty and territorial integrity.
Read More : https://www.theguardian.com/world/2022/jul/19/north-korean-workers-could-help-rebuild-donbas-region-russian-ambassador-says