The relatives of the murdered BJP leader refused to buy the body and protested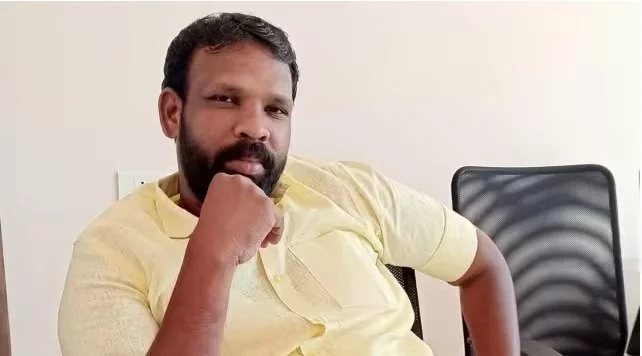 For the second day, the relatives of the BJP executive who was murdered in Nella refused to buy the body.
Tirunelveli: Cellaiah hails from Nellai Palayamkottai Moolikulam Vukrimendanayanar Street. His son is Jagan (age 34). 2 days ago, he was brutally hacked to death by a gang of scythes, who is the youth secretary of BJP Nellai Municipal.
The Palayangot police registered a case and conducted an investigation. Anees (28), Bhaskar (21), Vicky alias Vigneswaran (27), Ajith (20), Sanduru (23) and Vasanth were arrested in this connection. And DMK is the main culprit behind the scenes. They are looking for celebrities including Prabhu.
Meanwhile DMK in Jagan's murder case. Insisting on the immediate arrest of Pramukar Prabhu, his relatives refused to buy his body and protested for the 2nd day yesterday.
A special team headed by Inspectors Kasipandian (Palayangottai) and Vasivam (Melapalayam) has been formed to nab the absconding criminals in the Jagan murder case. The special forces police have gone to various places and are conducting intensive investigations and searches.
Will the police arrest him as an accused in Jagan's murder case? Ranjith (29), son of Govindarajan, a building contractor from Moolikulam, committed suicide by hanging yesterday evening.
His body was handed over to his relatives yesterday afternoon after post-mortem. Later, Ranjith's body was brought to Moolikulam for cremation. Heavy police security has been put in place due to ongoing tension in Moolikulam.
For the murdered Jagan, DMK There has been animosity between Pramukhar and Prabhu for the past one year. They subsequently clashed over various incidents, starting with the issue of the banner being torn down at a temple ceremony there.
The Intelligence Division of the police, who monitored this, warned the higher officials 4 times in the last 8 months that Prabhuwal Jagan's life was in danger. After that, the police summoned both parties and sent them away. The people of the area said that if a proper investigation had been conducted and action had been taken, Jagan's murder could have been prevented.