Classes start for first year students in Nellai Government Medical College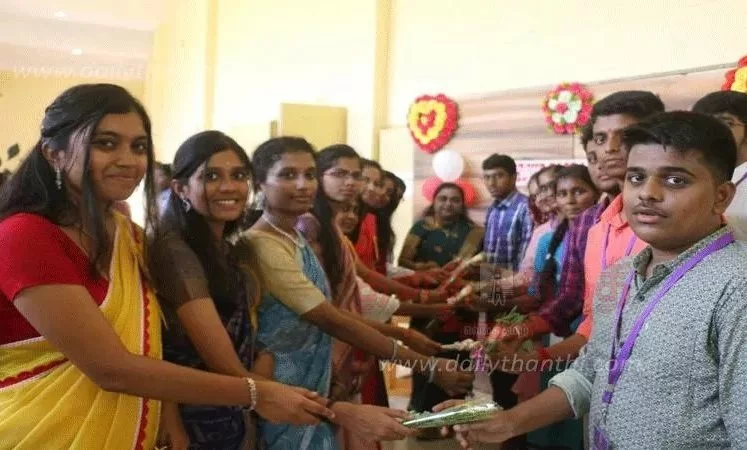 The classes for the first year students in Nellai Government Medical College started yesterday. Earlier the students were welcomed with flowers.
Tirunelveli: The counseling for the successful candidates of NEET examination for medical course 2023-2024 was held a few months back. In this, 250 students got admission in Nellai Government Medical College, including students who were placed in 7.5 percent reservation of Tamil Nadu government. Classes for them started from yesterday. On the first day 228 out of 250 students came to the medical college with their parents and relatives. The 3rd year students of the college welcomed them with flowers and sweets.
Revathi Balan, principal of the college presided over the program held in the college hall. At that time, he explained about the facilities in the college, law programs and hostel facilities. And the first duty of doctors is to serve the people. He also said that to make it effective, it should be studied well. Medical College Vice Principal Suresh Durai, Medical Superintendent Balasubramanian and many others including Heads of all Departments and Hostel Keepers of the students participated in the program.