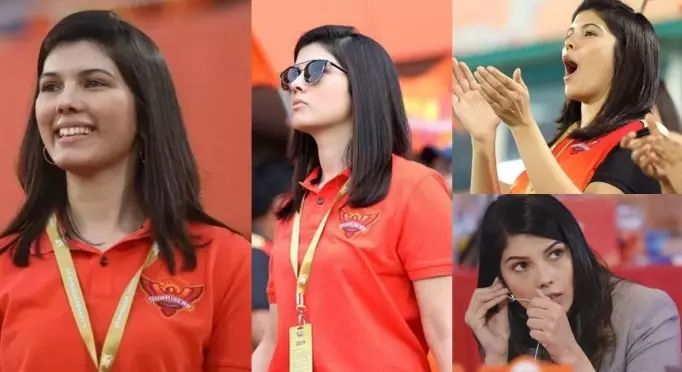 In the dynamic world of Indian business and sports, Kaviya Maran has emerged as a shining example of ambition, resilience, and innovation. As the daughter of Kalanithi Maran, a renowned business magnate and the owner of the Sun Group, Kaviya has carved her own path, making a mark as an influential entrepreneur, investor, and philanthropist.
Kaviya Maran's journey began within the confines of her family's empire when she interned at Sun Entertainment Network, her father's company, after completing her education. Demonstrating exceptional talent and determination, she quickly rose through the ranks to become the Vice President of the Channel Marketing Department. At the young age of 21, Kaviya made her foray into the sporting industry, joining the Indian Premier League (IPL) and becoming an instrumental force behind Sunrisers Hyderabad.
Under her guidance, Sunrisers Hyderabad, an IPL team co-owned by Kaviya Maran, soared to prominence. Her strategic acumen and passion for sports have transformed the team into a powerhouse, admired for its innovative approach to cricket and marketing. Kaviya's involvement in all aspects of the team, from brand endorsements to player recruitment, showcases her dedication and business prowess.
Beyond her achievements in the sporting arena, Kaviya Maran has become an advocate for leadership and entrepreneurship among youth in India. She has established several organizations and companies that inspire the next generation to dream big and break barriers.
Kaviya Maran stands as an inspiration not only for aspiring entrepreneurs but also for women worldwide. Her story exemplifies the incredible heights one can reach through hard work, determination, and a clear vision. As she continues her journey, there's no doubt that Kaviya Maran will revolutionize the Indian business landscape and leave an indelible mark on the world of sports.