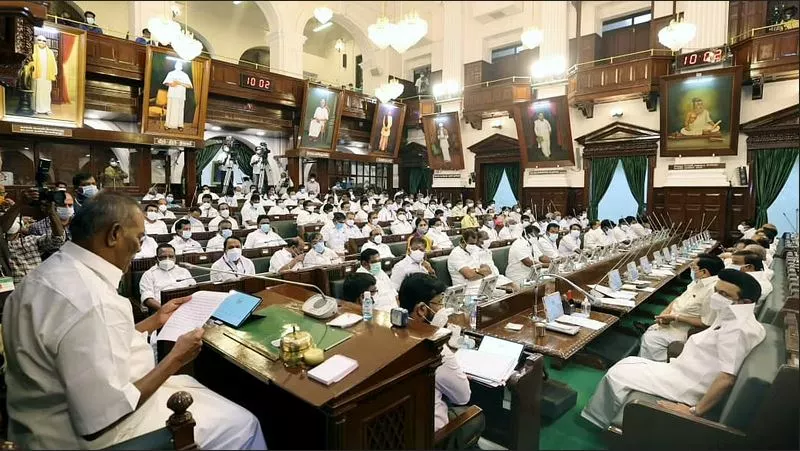 Tamil Nadu has integrated an income criterion into many of its affirmative action policies. Examining the data would be crucial towards building better reservation policies.
The Supreme Court will start hearing on the 'General Category' Economically Weaker Section quota case in May — for defining the income criteria for EWS eligibility in NEET quota. In March 2022, the Supreme Court gave two verdicts, asking for evidence-backed reservation policies, and this is likely going to be crucial in the EWS quota case as well.
The case of Tamil Nadu is instructive in examining the relevance of an EWS quota eligibility. The 'General category' EWS quota had faced strong opposition in Tamil Nadu — "extending the quota on the basis of economic factors would weaken the caste-based reservation" was one of the cited reasons. However, Tamil Nadu has itself been using income as a criterion in many affirmative action policies. Understanding them and their impact becomes imperative for evidence-backed reservation policy.
Income criterion in scholarships
Many affirmative action policies in Tamil Nadu select beneficiaries not only based on caste and religion, but also income. For example, the pre-matric scholarship is provided to religious minorities, for Backward Classes (BC), Most Backward Classes (MBC), and Denotified Communities (DC). The scholarship amount per year varies from Rs 200 for MBCs and BCs to a maximum of Rs 10,000 for religious minorities. The scholarship criteria varies too: for BCs and religious minorities, it is restricted for beneficiaries where the income of parents is below Rs 1 lakh. The MBC and DC have no such conditions.
However, in the post-matric scholarship policy, religious minorities can be provided an annual scholarship of up to Rs 13,800 per year, but the annual income (from all sources) of the beneficiary's parents should not exceed Rs 2 lakh. For BCs and MBCs, the post-matric scholarship is Rs 500 per year, but the income limit of parents is stricter — it should not exceed Rs 1 lakh.
Income criterion in school reservations
Under the 'Right of Children to Free and Compulsory Education Act', 25 per cent of seats in private non-minority schools are reserved for Disadvantaged Groups (DG) and Economically Weaker Sections (EWS). In Tamil Nadu, about 1.08 lakh seats are thus reserved and provided for free to beneficiaries.
For EWS seats, the eligibility criteria in Tamil Nadu is set as an annual family income limit of Rs 2 lakh, which is irrespective of community. For disadvantaged groups, the communities include BCs, MBCs, SCs, STs, and others are included without any explicit mention of an income criterion.
A proxy income criterion in NEET
In 2019, Tamil Nadu introduced a horizontal quota of 7.5 per cent seats in National Eligibility cum Entrance Test examination (NEET) admissions (MBBS) for students belonging to government schools and for every category — General Category, BC, MBC, SC, ST. In effect, this moved beyond mere caste-as-a-criterion, and included a proxy for income and expenditure of the household. Only those Indians too poor to afford private schools send their children to government schools. This move created a quota-within-a-quota, with a filter based on income, to reach the poorest within each community and provide them with sufficient representation.
Thus, within NEET and medical admissions, the Tamil Nadu government has already implemented an EWS-like quota for all communities including the 'General Category'.
OBC non-creamy limit vs EWS limit
In OBC reservations, government norms exclude the 'creamy layer', which is defined as parental income above Rs 8 lakh a year. However, this amount does not include salaries and agricultural income. This means that most well-off people are classified as "non-creamy" and become eligible for reservations.
In contrast, in the EWS quota for the 'General Category', the income limit of Rs 8 lakh is inclusive of all sources of income, which is far stricter than the OBC creamy layer quota.
Conclusion: Need for evidence building
Clearly, using income as a criterion is well established in reservation policy. Government resources are limited, and using a benchmark of family income helps select those most deserving of help. This is especially crucial for a state like Tamil Nadu where the OBCs comprise 76 per cent, SCs 20 per cent, and STs 1 per cent. A lax income criterion would mean that the well-off within the disadvantaged communities are competing for reservation benefits with the poorest, whereas a stricter income criterion would help redirect affirmative action towards the poorer castes and communities.
While an income-based criterion has been implemented in reservation-policies in Tamil Nadu, it is inconsistent. The rules for family income-based filtering criterion varies tremendously — from Rs 1 lakh (inclusive of all sources) to Rs 8 lakh (excluding salaries and agricultural income).
It is vital to understand the impact and actual outcomes of these differing reservation-policies at the caste and community level. Consistent data collection and evidence building of reservation policies would ensure that the goals of social justice are achieved successfully. Without data-backed policy design, the results would be far from effective.
Omkar Sathe and Sahil Deo are, respectively, associate partner and co-founder at CPC Analytics – a data-driven policy consulting firm with offices in Pune and Berlin. Views are personal.
---