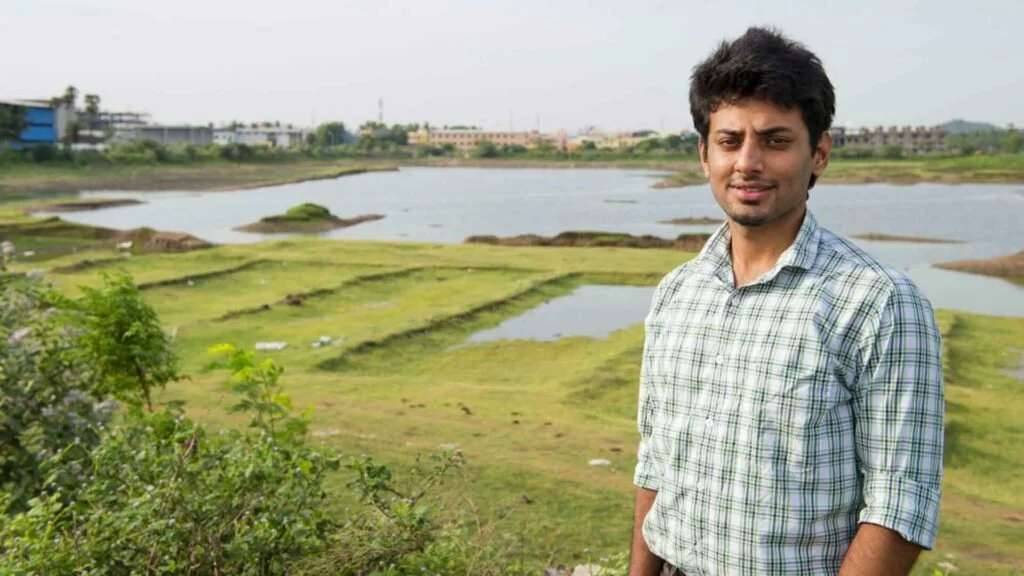 Arun Krishnamurthy, the founder of the Environmentalist Foundation of India (EFI), stands as a beacon of environmental activism, leading a nationwide campaign to clean and restore lakes across India. Born and raised in Mudichur, a village near Chennai, Arun's early fascination with environmental conservation paved the way for his impactful journey.
After completing his schooling at Good Earth School, Arun pursued a Bachelor's degree in Microbiology from Madras Christian College. His passion for environmental preservation led him to take up initiatives like cleaning nearby ponds, showcasing his dedication from an early age. After a stint at Google, Arun ventured into the field of advertising and public relations at the Indian Institute of Mass Communication, New Delhi. To deepen his understanding of water-related issues, he studied at the IHE Delft Institute for Water Education, exploring sustainable methods to conserve surface water bodies.
In 2007, Arun founded EFI, embarking on a mission to restore India's polluted lakes. With a team of 20 dedicated members and over 82,000 volunteers, EFI has successfully cleaned 185 lakes, revitalizing aquatic life within these water bodies. Arun's commitment to environmental conservation has garnered recognition globally. His documentary series 'Neerum Neelamum,' focusing on Tamil Nadu's rivers, gained widespread acclaim.
Awards and Achievements:
Arun Krishnamurthy's relentless efforts have earned him numerous accolades, including:
Rolex Award for Enterprise (2012): Youngest recipient, recognized in Geneva for his contributions.
British Council International Climate Champion Excellence Award (2010): Acknowledgment of his exceptional environmental work.
Jane Goodall Institute Global Youth Leadership Award (2010): Recognized for his impactful leadership in environmental conservation.
CNN's Environmental Heroes (2021): Honored as an inspirational figure making a difference globally.
Time Magazine's Next Generation Leader (2022): Acknowledged for his transformative initiatives, contributing to a better world.
Arun's dedication was further acknowledged by the Prime Minister of India, Mr. Narendra Modi, during his 'Man Ki Baat' address in March 2022, inspiring more individuals to join the cause.
Vision and Future Aspirations:
Looking ahead, Arun Krishnamurthy envisions a future where natural surface water bodies are valued and protected. He advocates for sustainable development that preserves nature while ensuring the well-being of all. Arun's visionary approach guides EFI's initiatives, with a focus on expanding awareness and catalyzing impactful actions.
In his relentless pursuit of a greener world, Arun Krishnamurthy continues to transform landscapes, enabling everyone to enjoy the serene beauty of a rejuvenated lake view.