302 women appear for physical endurance test for sub-inspector of police in Tirunelveli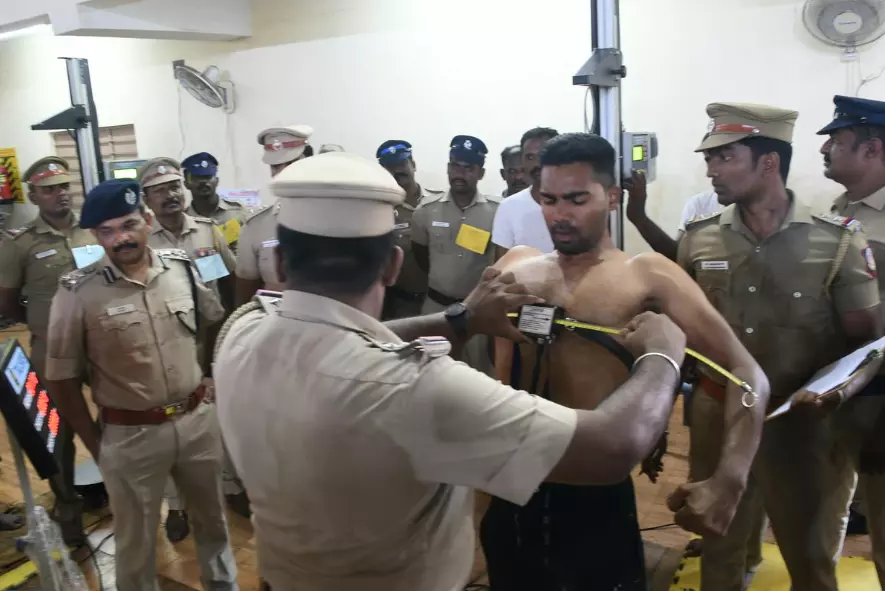 In a significant step towards empowering women in law enforcement, 302 candidates who successfully cleared the written exam held in August last, appeared for the physical endurance test for the position of sub-inspectors. The test, conducted at the Armed Reserve Police grounds in Tirunelveli, included challenging activities like long jump, high jump, 100-metre race, 400-metre race, and rope climbing.
Under the vigilant supervision of Tirunelveli Commissioner of Police, C. Mageshwari, and Deputy Inspector-General of Police (Tirunelveli Range), Pravesh Kumar, these aspiring female sub-inspectors showcased their physical prowess and determination. Candidates who successfully cleared these tests will proceed to the next stages, involving medical examinations and personal interviews, bringing them one step closer to their dream of becoming sub-inspectors.
In parallel, 470 male candidates also undertook the physical endurance test at Tharuvai Ground in Thoothukudi under the guidance of Deputy Inspector-General of Police (Ramanathapuram Range), M. Durai, and Superintendent of Police, L. Balaji Saravanan. These tests mark a significant milestone in the recruitment process, emphasizing the importance of physical fitness and resilience in the pursuit of a career in law enforcement.
The dedication and enthusiasm exhibited by these candidates reflect their commitment to serving the community and upholding the values of law and order. As these aspiring sub-inspectors progress through the rigorous selection process, they stand as inspiring examples of strength, determination, and equality in the field of law enforcement. Stay tuned for further updates on their remarkable journey.